What is IT Support and Maintenance Services?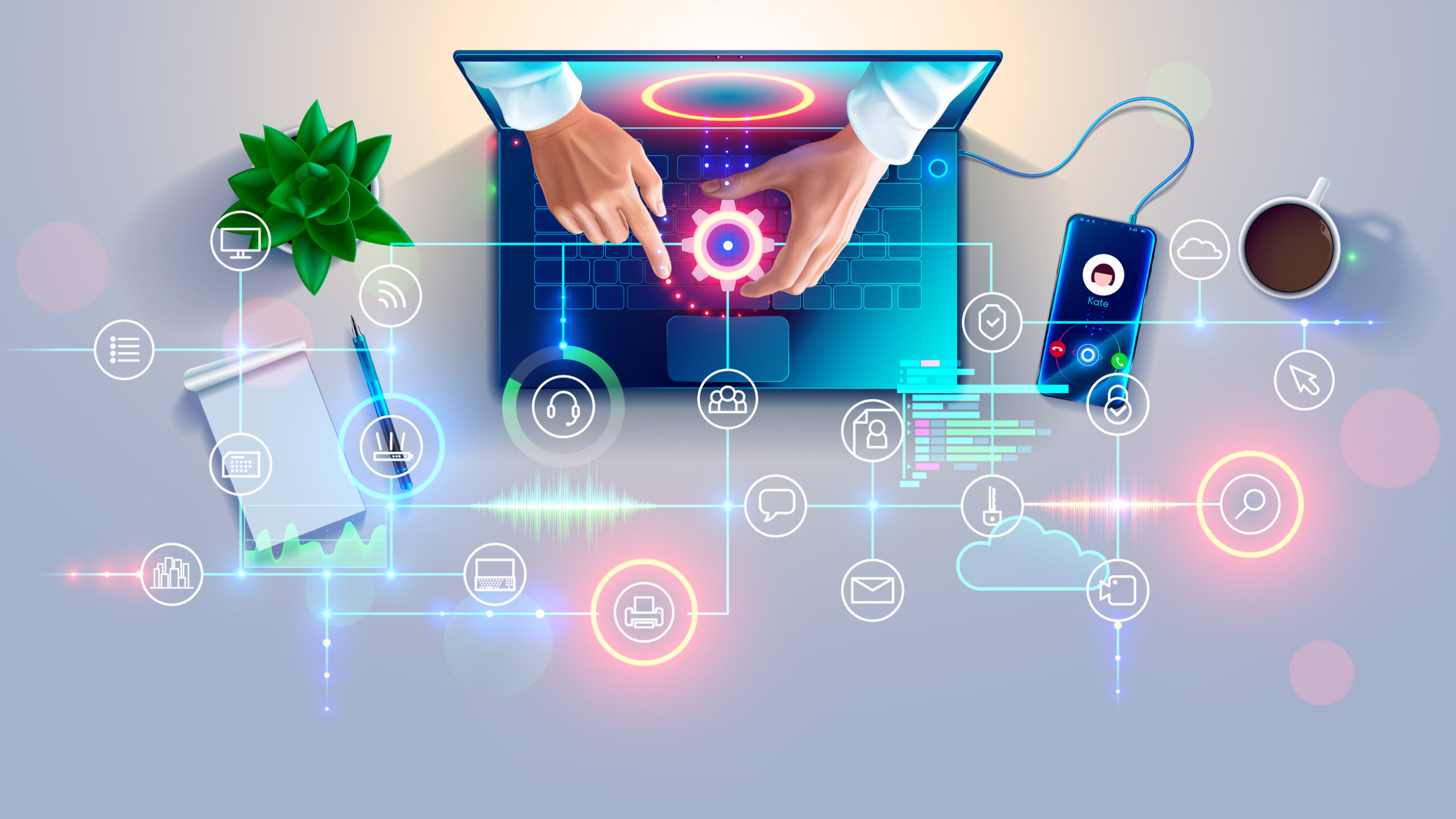 IT Support And Maintenance Services involve a team of trained professionals. These experts are capable of repairing software problems, monitoring its performance and updating the system regularly.
IT support companies can repair a wide range of software issues, even if they didn't build the software themselves. They also handle many technical issues, including hardware maintenance and backups.
1. Maintenance
While the term "IT support" may seem broad, there are specific types of IT services available that can help you with your business needs. One of the most critical is maintenance, which includes everything from fixing hardware or software errors to creating backups and ensuring that your security infrastructure is updated. Another key service is monitoring your network for signs of potential problems. This involves regularly checking who has access to your data and identifying issues that can be fixed before they become larger problems.
These services are essential for businesses that rely on technology. They can help your employees work more productively by providing fast solutions to any problems they encounter. They can also help prevent issues from occurring and even create systems that can automatically fix issues before they arise.
IT support is generally divided into four different levels. Level one is called help desk support, and it offers technical assistance to users of technology products and services. This can include resolving hardware or software problems, as well as installing updates or patches to desktops, laptops, printers, modems, and routers. It can also involve troubleshooting and mitigating problems such as computer shutdowns or slow performance.
A second type of IT support is called corrective maintenance, and it aims to fix errors in existing IT systems. This can include things like designing efficient workflows and implementing new IT procedures. It can also include creating backups and testing them. This service can be performed remotely, which is ideal for SMEs with limited budgets.
Finally, there is software support, which fixes bugs in applications. This can be done remotely or on-site, depending on the issue. This is typically a higher-level service, and it requires more advanced technical knowledge than the other IT support services.
2. Monitoring
Monitoring is the process of proactively detecting and responding to IT-related issues. It includes identifying and fixing issues before they become problematic and impact business operations. These services are primarily provided by IT maintenance teams, which fix nearly all types of software and application apps.
Typically, these technicians use a help desk system to track user issues and provide solutions. This helps them identify patterns of tickets and improve service levels. They also use this data to create a predictive model for future IT-related issues. Moreover, they monitor IT infrastructure and security systems. The goal of IT maintenance services is to help businesses stay competitive by ensuring their IT infrastructure operates efficiently and effectively.
The IT support team identifies the root cause of an issue and fixes it quickly to reduce downtime. They can even prevent potential hardware failures. This preventive service is known as predictive maintenance. This type of IT support can help businesses save money by decreasing the number of incidents they have to deal with.
IT support is a vital component of any business, as it allows employees and customers to access important information and applications without disruption. A reputable IT maintenance and support team can ensure that the databases, hardware, and networks are secure and performing optimally at all times.
Level-one IT support services are designed to solve simple and repeating problems that don't require extensive technical expertise. These support services include resetting passwords, fixing email issues, installing patches, and creating backups. They can also perform regular software and system updates. However, they may not be able to resolve complex issues or problems involving hardware. In such cases, the support team can escalate the issue to the second level of IT support.
3. Troubleshooting
Troubleshooting is a step-by-step process that helps IT experts determine the source of computer issues. It is an essential part of IT maintenance and service, as it prevents costly downtime caused by errors or system failures. The first step is to clearly define what the problem is. Is it a software bug, machine failure or an unexpected operation? Once you know what the problem is, it can be more easily solved.
The first level of IT support is often referred to as the help desk. This is where IT professionals prioritize customer problems and provide basic troubleshooting. Technicians can use predefined steps or documented solutions to resolve common issues. They can also use remote support technology to take control of the user's computer at this stage.
If the issue is not resolved at this level, technicians may escalate it to a higher tier of IT support. The second level of technical IT support (L2) involves more in-depth troubleshooting. This includes looking at application and hardware logs, as well as inspecting the underlying architecture of the system. L2 support is also responsible for providing advice and recommendations on how to improve the performance of a computer system.
At this level, IT support teams need excellent research skills. They need to look for similar issues in their knowledge base and issue logs and find out what worked for those situations. They also need to ask the user some of those classic tech questions – "Have you changed anything on this computer lately? Did you install any malware or shove a USB drive in so hard that it broke?" – without sounding accusatory. This type of questioning can uncover hidden problems that might be contributing to the current problem.
4. Upgrades
Upgrades are the replacement of hardware, software or firmware with a newer version. Whether it is an exchange to a more expensive model of a phone or the improvement of an Internet connection, upgrades increase the functionality and performance of a device or system. These are often the result of a preventive maintenance service and are designed to make systems more efficient.
Hardware upgrades include installing additional memory (RAM), hard disks, microprocessor cards, graphic cards and other similar components. Software upgrades involve the installation of a new version of a program, such as an operating system or office suite. Hardware and software upgrades are often a combination of both preventive and corrective maintenance.
This includes creating backup systems, testing, improving security procedures and designing efficient workflows. It is important to consider the different groups of users who will need support and training on the new system. This can include end-users, content developers, administrators, QA and testing teams, and system owners.
It is also important to document the processes and policies for the upgrade. This will help to ensure that the process is a success. It is also a good idea to test the upgraded system on a non-production instance prior to going live. This will give you the opportunity to troubleshoot issues and make any necessary changes before implementing them on your production environment. Depending on your organization, you may choose to run the old and new systems in parallel for some time after the release. This will allow for a smooth transition from one system to the other and help avoid any unexpected problems or outages. A great tool for preparing for an IT system upgrade is the Change Control Board.
5. Security
As a business grows, it's important that your IT infrastructure stays up-to-date. This includes updating your security settings, testing new software and hardware, and ensuring that you have backups and disaster recovery systems in place to protect against data loss.
The IT team is also responsible for assisting your employees with any technology issues they might face, as well as providing technical advice or guidance. This is typically done through a help desk service that allows employees to submit IT requests via an online platform and receive quick resolutions.
In addition to repairing and upgrading IT equipment, maintenance services also include creating secure environments to safeguard your data from cyber attacks. This is handled through a number of ways, including monitoring your systems, implementing IT protocols and policies for email and downloads, and conducting regular network checks to ensure they're operating as expected.
Level-1 technical IT support is an initial point of contact for customers, commonly known as a help desk. This is where IT technicians prioritize and resolve customer issues using predefined steps and documented solutions. This type of support is typically available on a pay-as-you-go basis and can be accessed through various channels, including telephone, SMS or a website.
Level-2 IT support is more in-depth and focuses on troubleshooting and correcting software errors, as well as addressing more complex hardware problems. These professionals must be familiar with the underlying IT architecture and its components. Additionally, they must be able to handle the creation of disaster recovery plans, assessing data/infrastructure damage, and mount incident response efforts. They may be required to conduct vulnerability scanning, penetration testing and forensic analysis to identify weaknesses in your IT infrastructure.
IT Support And Maintenance Services involve a team of trained professionals. These experts are capable of repairing software problems, monitoring its performance and updating the system regularly. IT support companies can repair a wide range of software issues, even if they didn't build the software themselves. They also handle many technical issues, including hardware maintenance…
Recent Comments
No comments to show.